We now offer an expanded series of guided art trips (UK and further afield) to cities famous for the beauty of their art and architecture.
Art and Architecture of Liverpool
A Study Day by Adrian Sumner
Saturday 14 December 2019.
Grosvenor Museum, 27 Grosvenor Street, Chester, CH1 2DD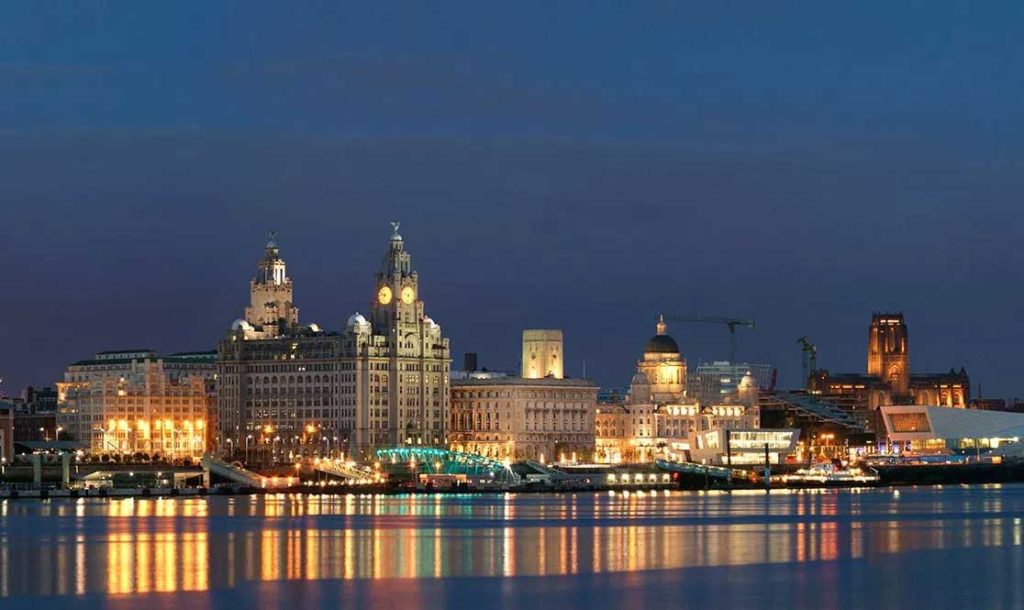 Admission £17, includes refreshments and lunch. For booking call: 01606782516 or email: Adrian
10 am, Admission, registration, tea, coffee
10.30am, First Lecture

Architecture in Liverpool.  Well, of course it has the Three Graces and the rest of that spectacular waterfront, plus two cathedrals, and some of the finest public buildings in the world….from an age when Civic Pride really meant just that. But it also boasts a number of beautiful Art Deco structures, some of the best Dock Buildings to be found anywhere, Modern Architecture and numerous oddities, plus Alfred Waterhouse's Victoria Building, from which the term red-brick , in the context of universities, was derived.
11.45 Refreshments
12.10am. Second lecture
Liverpool Collections. Here we visit the many collections which make Liverpool so rewarding for the Art-Lover. Of course the Walker Art Gallery, with its collection of Pre-Raphaelite pictures and the World Museum, with Egyptian, Chinese, Early American, Near-Eastern and Classical collections attracts and holds our attention, but many other museums, in the City Centre and further afield are significant on a national scale. These include the Della Robbia Pottery, and George Jardine collections at the Williamson Art Gallery, Birkenhead, the seriously wonderful Pre-Raphaelite and other  holdings at the Lady Lever Art Gallery, Port Sunlight (plus the gallery itself located at the centre of an Arts and Crafts model village), the collection of shipowner George Holt at Sudley Hall, and the random genius of Speke Hall. Riches beyond the dreams……….etc.
1.10pm Lunch
2.00pm Third Lecture
The Liverpool Scene. Just what is it makes Liverpool so modern, so appealing. Despite all its tribulations; the riots, unemployment, seismic changes to the docks, the new tourism economy,  Liverpool has risen from the ashes to present a wonderland of artistic and cultural choices to the visitor. This tour around the modern city reveals History, Contemporary Culture, Festivals,  Giants , Superlambananas  and Many Other Surprises.     And the Beatles, naturally; from Penny Lane to Strawberry Fields.  And the Liverpool Poets…..  Truly the Pool of Life.
3.15pm. Questions, Observations and Goodbye.
'The Romantic Movement'
A Study Course with Adrian Sumner
Thursday the 23rd of January until the morning of Monday the 27th of January 2020

Explore the 'Brave New World' which opened up through the eighteenth century Enlightenment, and developed into the spirit of adventure which inspired the Victorian World. Based around a series of six lectures all illustrated with colour images in Powerpoint presentations. Suitable for all levels of student, plus those who simply love the subject.
The Green Park Hotel, Clunie Bridge Road, Pitlochry, Perthshire PH16 5JY Tel: 01796473248
For further information and booking details The Romantic Movement (PDF)