Following the success of our first season, we now offer an expanded series of guided art trips (UK and further afield) to cities famous for the beauty of their art and architecture.

Art of the Jazz Age; Art Deco Study Course 26 February – 2 March 2017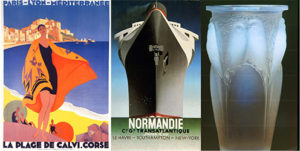 A voyage of discovery, examining the many facets of this most energetic and fascinating of  Period Styles, encompassing a wealth of beautiful objects, a trip to Paris in the Roaring Twenties, and a journey around the people, cultures and sources which inspired  Les Arts Decoratifs between two World Wars.d Chester, featuring lectures, visits and informed commentary, based in one of Britain's most ancient cities, and visiting one of its most dynamic.
Learn from an experienced speaker with a wide knowledge of the period and relax in the company  of others with similar interests – equally good for groups, couples or single people.
Art of the Jazz Age 2017 (pdf)

Modern Masters: Great painters who shaped the world of art 2 – 5 March 2017

Higham Hall College, Bassenthwaite Lake
Cockermouth, Cumbria CA13 9SH United Kingdom
Remind yourself of the influences we inherited. Looking at: Manet, Van Gogh, Gauguin, Cezanne, Seurat, Degas, Toulouse-Lautrec, Monet, Picasso and Dali. Adrian Sumner (art historian, NADFAS lecturer) Residential: £315 Non-residential: £220
For more details visit Higham Hall

Pre-Raphaelite Study Weekend 21 – 23 April 2017
Based at Chester's historic Queen Hotel (DBB), just 50 yards from Chester Railway Station and an easy walk to City Centre, Chester Cathedral, Rows and Walls and shopping.
Includes: Gorgeous Illustrated Lectures/Presentations by Adrian Sumner on the Pre-Raphaelite Brotherhood, their Influence and Legacy.
Plus Trips by luxury coach to Walker Art Gallery, Sudley Art Gallery and All Saints Allerton in Liverpool, the Lady Lever Art Gallery Port Sunlight, the world's finest collection of Della Robbia Pottery at the Williamson Art Gallery Birkenhead, Gladstone's Library and Edward Burne-Jones last stained glass window at the adjacent Church of St Deiniol, Hawarden.
Venue tours and talks and guided tours of collections by local experts. All Admission fees, Study Pack, Tour Guide or Courier on hand throughout. From £269 per person. Some single rooms available.
For full itinerary, details and booking contact Amy Sumner on amysumner7@gmail.com or Adrian Sumner on 01606 782516 or adriansu3913842@aol.com.
Pre-Raphaelite Flyer 2017 (pdf)

Pre-Raphaelite Study Weekend 1 – 3 September 2017

Staying at the Hilton Garden Hotel in Brindley Place on a Dinner, Bed and Breakfast basis. Set at the quiet end of Brindley Place, the hotel is just five minutes walk from Centenary Square (home to the Symphony Hall, Birmingham Rep and the celebrated new Library) and a few minutes more to Victoria Square with its Public Art, Town Hall and Birmingham Museum and Art Gallery.
The Weekend features visits to notable Pre-Raphaelite and Arts and Crafts landmarks, including Wightwick Manor and Winterbourne House, and the collections of Birmingham Museum and Art Gallery and the Barber Institute, as well as the suite of Stained Glass Windows in St Philip's Cathedral which were considered by Edward Burne-Jones to be his masterpiece.
Includes also two beautifully-illustrated lectures by Adrian Sumner, plus informal conversation and social interaction with like-minded individuals.
Tours by local experts including all Admission Charges, Study Pack, Local Information Pack, Tour Guide or Courier on hand throughout.
Cost from £279 per person (sharing a double or twin room). Single rooms available
Contact Adrian Sumner at AdrianSu3913842@aol.com or Amy Sumner at amysumner7@gmail.com for further details, full itinerary, menus and booking.
Pre-Raphaelite Weekend Flyer 2017 (pdf)
Art treasures of the great European cities 19 – 22 September 2017

Higham Hall College, Bassenthwaite Lake
Cockermouth, Cumbria CA13 9SH United Kingdom
Lectures with gorgeous images exploring the great Collections, as well as essential sights of Europe's most celebrated cities. Destinations include: St Petersburg (Hermitage, Fabergé), Paris (Impressionists, Post-Impressionists), Berlin (Decadence, Expressionism), Rome (Ancient, Modern), Florence (Renaissance), Barcelona (Gaudi, a wealth of Catalan painters & sculptors), Copenhagen (wonderful, wonderful), Prague (Magical Capital of Old Europe, spectacular Art Nouveau and many works by Alphonse Mucha), plus two mystery destinations. A perfect primer or convenient armchair exploration.  Residential: £319 Non-residential
For more information visit Higham Hall
Art in Dresden and Leipzig (inc Meissen)

25 September – 1 October 2017
Study Tour to Saxony and Bavaria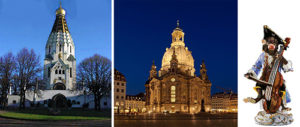 View the details on leaflet (pdf)
The Impressionists and their World – Saturday  11th November 2017
A new Study Day by  Adrian Sumner
Grosvenor Museum, Chester, CH1 2DD. 10.30am-3.30pm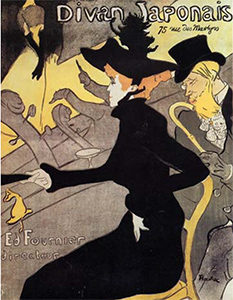 Claude Monet.
The greatest of all the Impressionists, and source of the name('Impression;Sunrise' 1874), Monet is loved for his Waterlilies, Haystacks, for his views of Rouen Cathedral , and for his pictures celebrating  the floating world of pleasure in the Paris of the late 19th Century.
Details Impressionists study day flyer (pdf)